Christof Nelischer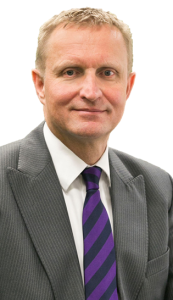 CXC advisory board member Christof is Head of Treasury at the John Lewis Partnership in London. Prior to that he was Global Group Treasurer at Willis Towers Watson plc based in London from 2010 – December 2018. In this role, Christof led Treasury as well as the insurance function.
Other career stations include Head of Treasury at Fiberweb plc, leading corporate treasury as well as risk management, Group Treasury Manager at Novar plc, where he re-engineered the treasury function, and European Treasurer at Kellogg's, having set up the European Treasury Centre. He was also Group Treasurer at International Personal Finance plc in 2019/20
Christof holds a dual degree in European Finance and Accounting, and an MBA from Manchester Business School. He qualified with the Association of Corporate Treasurers.
John Lewis plc was the winner of TMI's 2021 Treasury4Good Awards for Best Sustainable Finance under Christof's leadership, and were shortlisted in the 2021 ACT Deals of the Year Awards in the ESG category.
Under Christof's leadership, John Lewis & Partners received the Highly Commended Award for Best Sustainable Finance Project at this year's Treasury4Good Awards. JLP were also shortlisted in the ACT Deals of the Year Awards in the ESG category.